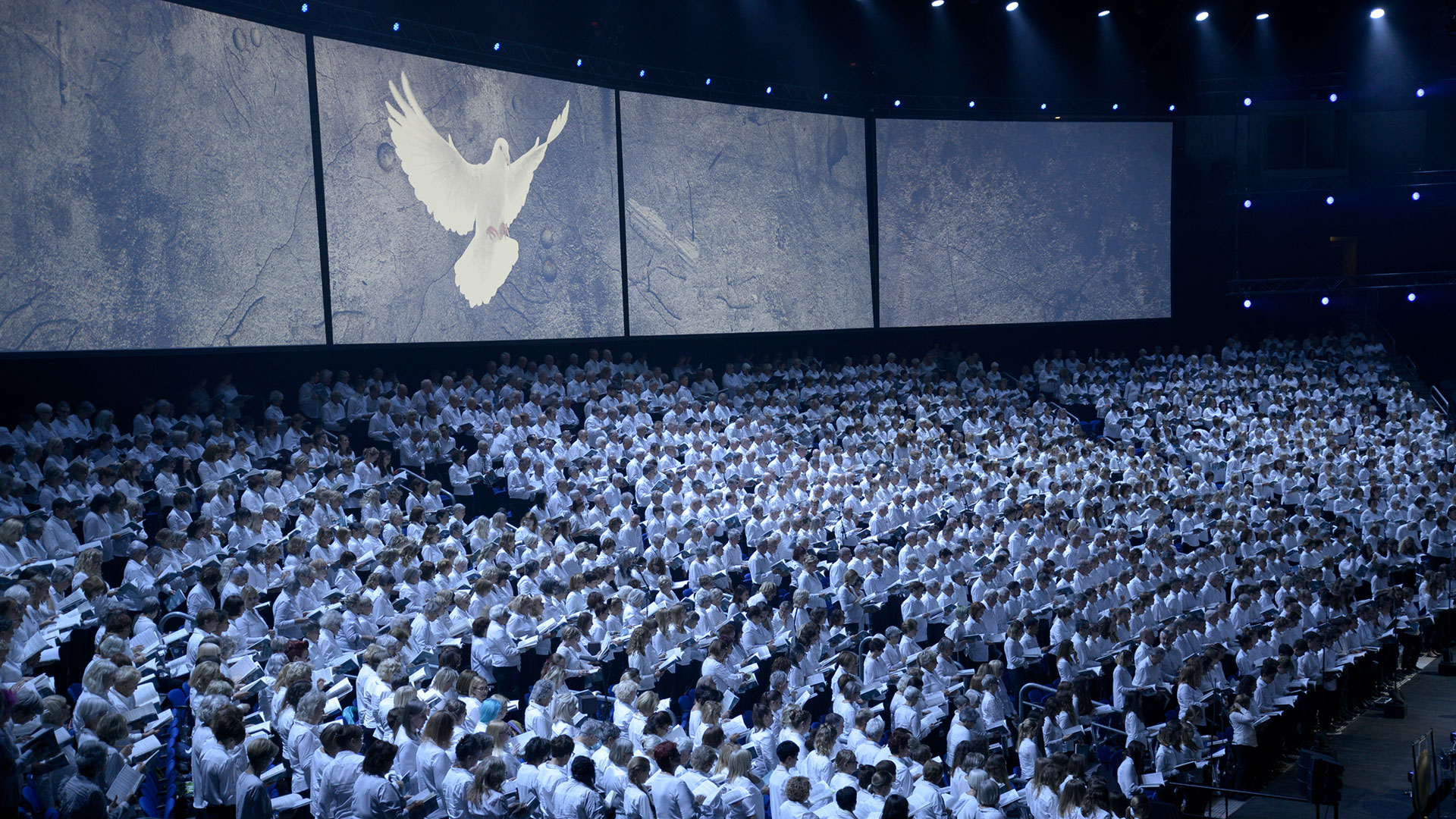 We invite singers from all over the world who are passionate about music to join us on our projects and sing with us as part of The World Choir For Peace.
The WORLD CHOIR FOR PEACE was founded by conductor Nicol Matt under the patronage of the German UNESCO Commission in 2018. This marked the 100th anniversary of the end of the First World War with their first concert in Berlin. 2,000 singers from more than 30 countries came together to sing for peace, performing Karl Jenkins The Armed Man and conducted by the composer himself. This concert was produced by Rondo Media and televised in several European countries and performed together with the World Orchestra for Peace. Following the outstanding success of the event, the World Choir for Peace has become committed to being a musical ambassador for peace worldwide. The choir is being supported by the city of Hannover, UNESCO, the UN and the Mayors for Peace organisation.
​We have a Core Choir that consists of 36 professional singers from 24 different nations. The Come & Sing projects expand the choir with around 2,000 music enthusiasts from all over the world, coming together to sing for peace and the preservation of our planet. Supporting this idea are well-known international artists and composers who have written pieces especially for the choir, which touch our innermost emotions. They encourage us to use the resources of this earth carefully, to protect human rights, to promote international understanding and tolerance for each other and to create a culture of peace and awareness in which the worship of our nature can again find a peace within our world.
Our goal is to bring about a culture of peace through singing together, both as individuals and as part of our choral community. We have only one planet and our common aspiration should be to honour it and treat all of its creatures with care. This will help us to have a secure future that is not shaped by heat and drought, by storms and flood, by violence, terror and wars.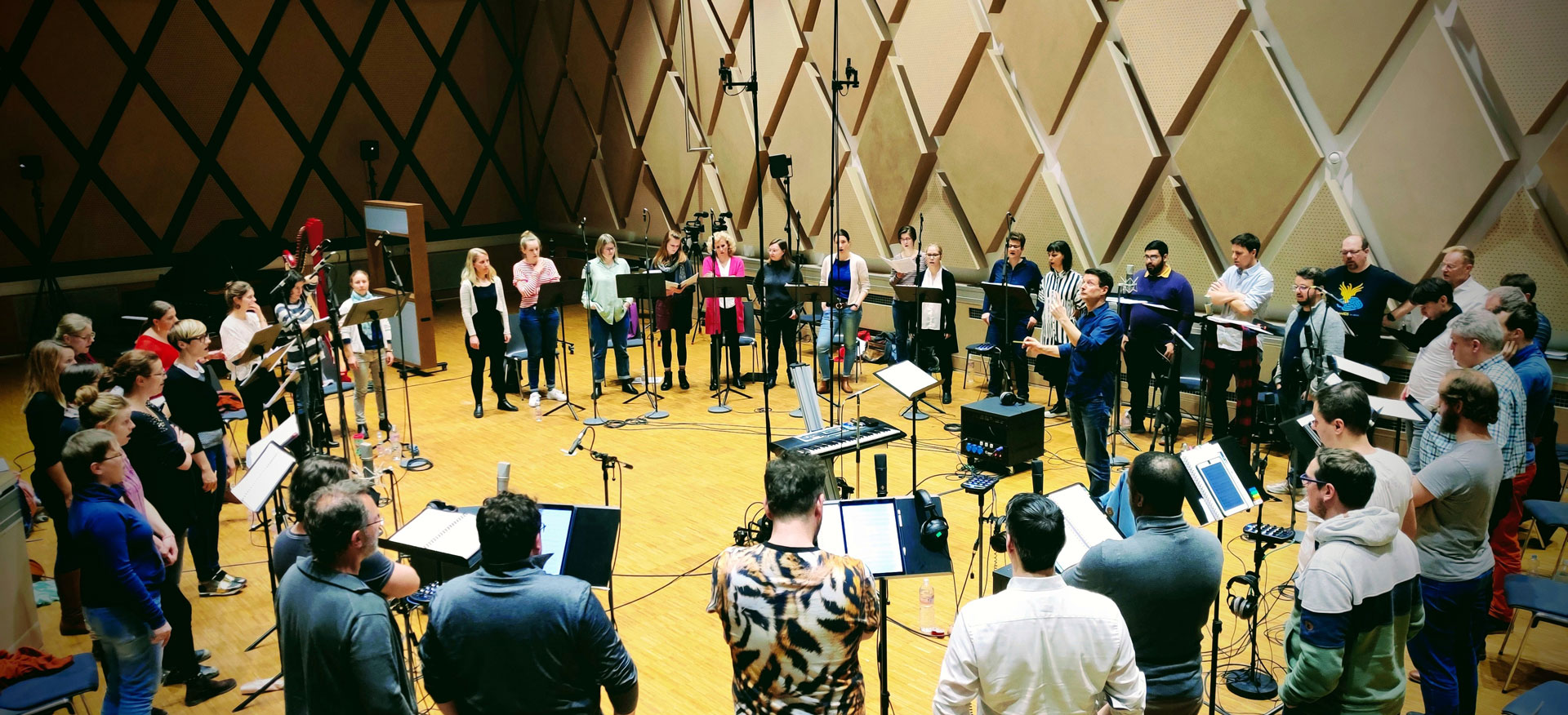 The Pro Choir consists of 36 professional singers from 24 different nations. Their debut album was "Peaceful Choir" released in 2020 with new works from many current composers. Released by Sony it featured some fabulous Sony Artists including Lavinia Meijer.
SOPRANO
Ingvill Espedal
NORWAY
Elizabeth Parsons
UNITED KINGDOM
Beate Feuerstein-Weber
GERMANY/BELGIUM
Helen Ostafew
UNITED KINGDOM
Hannah Geef
GERMANY
Markella Tsouva
GREECE
ALTO
Teele Utt
ESTONIA
Lea Martensmeier
GERMANY
Rita Menoud
SWITZERLAND
Annika Dieckmann
GERMANY
Aleksandra Nygaard Djordjevic
NORWAY
Stephanie Eineder
GERMANY
TENOR
Malcolm Cooper
USA
André Cruz
PORTUGAL/NETHERLANDS
Daniel Martens
GERMANY
Paul Bester
SOUTH AFRICA
Diederik Rooker
NETHERLANDS
Alexander Simoes
VENEZUELA
BASS
Gaetan Nasato Tagnè
ITALY
Hanno Kreft
GERMANY
Alexander Koller
AUSTRIA
Michael Gernert
GERMANY
Aleksandar Švarc
SERBIA
Marcus Friedrich
GERMANY
Alexander Clement
POLAND/GERMANY